Message from the PresidentAbout OKM
At OKM, we are devoted to creating products capable of pleasing our customers.
Our goal is to provide high-quality products (ISO 9001-compliant) at low costs and with minimal delivery times.
In providing support for customers, we strive to be courteous, prompt and motivated by the principle of innovation.
"Creating Products Capable of Pleasing Our Customers"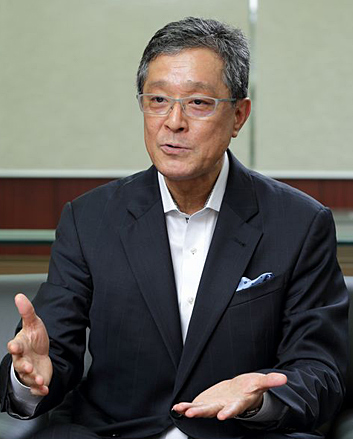 Keiichi Okumura, President and Representative Director
OKM was founded 115 years ago in 1902 as a saw cutting factory. In 1952, the company evolved into a professional manufacturer of valves. Throughout the following 65 years, we have strived to develop products on the cutting edge of the industry.
Utilizing customer-focused marketing, OKM's research and development is centered on products that ensure customer satisfaction.
OKM's valves are created using original technology, ensuring uniqueness that cannot be matched by other companies.
At OKM, our objective is to construct a consistent production system that allows us to deliver high-quality products as quickly as possible, and to provide adequate maintenance/service for customers using those products.
All OKM employees are expected to listen to customer requests and do their best to respond appropriately.
At OKM, it has been and will continue to be our mission to ensure customer satisfaction by delivering environmentally friendly products capable of benefiting society.
Keiichi Okumura, President and Representative Director