110Z / 120Z / 111S / 121S
Slim Check Valve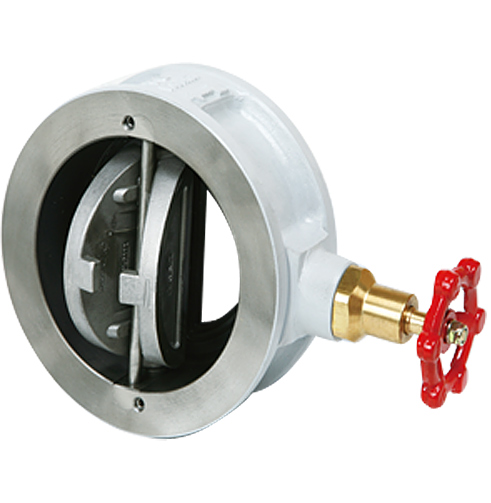 Applications
building equipment, firefighting equipment, marine, water treatment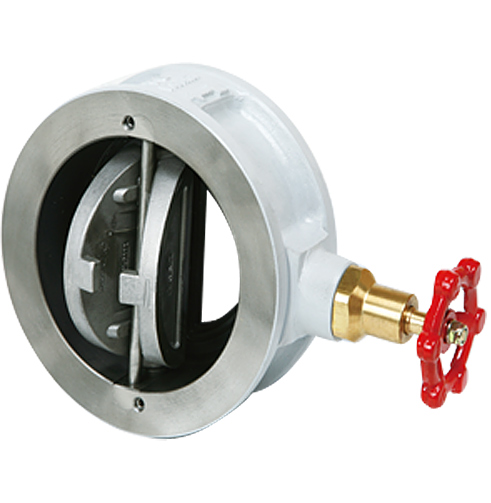 110Z(with bypass valve)
○ Max. service pressure: 1.0Mpa
○ Piping flanges: JIS 10K
○ Production size: 50 mm to 300 mm

120Z(with bypass valve)
○ Max. service pressure: 2.0Mpa
○ Piping flanges: JIS 16K, 20K
○ Production size: 50 mm to 300mm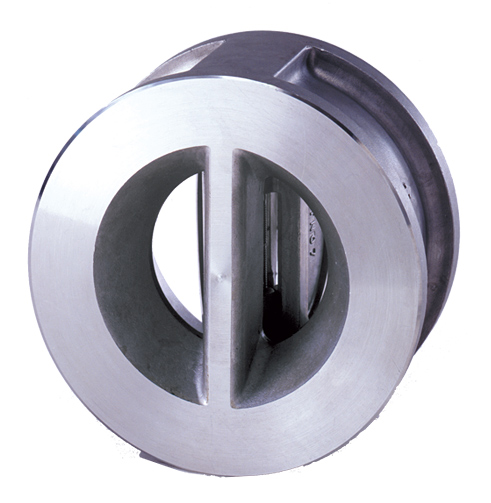 111S(without bypass valve)
○ Max. service pressure: 1.0Mpa
○ Piping flanges: JIS 10K
○ Production size: 50 mm to 600 mm

121S(without bypass valve)
○ Max. service pressure: 2.0Mpa
○ Piping flanges: JIS 16K, 20K
○ Production size: 50 mm to 600 mm

Lightweight, compact wafer-type check valve with excellent water hammer prevention performance
This wafer-type product uses two semi-circular discs and springs for the operating component. Compared with conventional swing check valves, this allows for a drastically slimmer design. In addition, the responsive and reliable operation helps prevent water hammer. This ensures the safety of the piping lines are maintained.
Lightweight, compact design with a slim profile
Compared with other JIS-compliant swing check valves, this valve has one-fourth the width and one-fifth the mass. Because there's no need to ensure extra installation space, and piping work is simple, the valve provides excellent cost performance.
Download