602A
Rubber Seated Butterfly Valve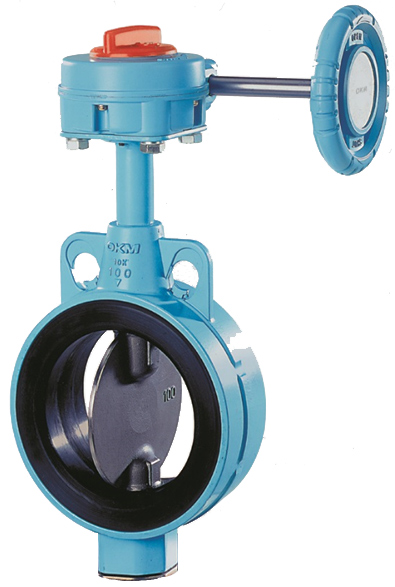 Applications
Air-conditioning systems, water treatment, general industries
Actuators
Lever, gear, cylinder, electric motor
○ Max. service pressure: 1.0Mpa
○ Piping flanges: JIS 5K, 10K
○ Production size: 40 A to 300 A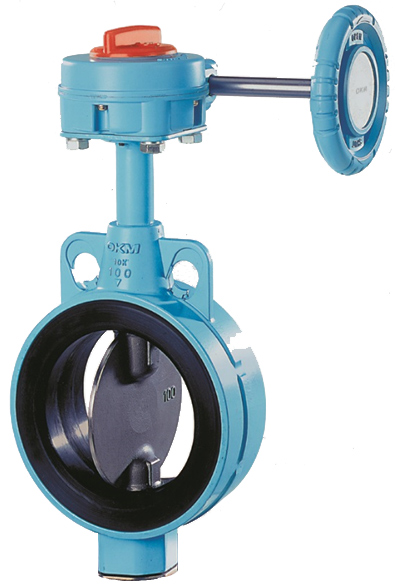 Integrated aluminum valve body and stainless-steel neck
Condensation-resistant JIS-compliant valve
This valve uses an integrated design with lightweight, solid aluminum die-casting and a stainless-steel neck. The unique structure of this JIS-compliant aluminum die-cast butterfly valve provides excellent resistance to condensation.
Excellent corrosion resistance and long service life of wetted parts
The wetted parts of this valve offer excellent corrosion resistance for a strong, long service life for fluids such as tap water mixed with bactericides or other additives. For even better handling of such fluids, the disc is made of stainless steel, and the seat is made of durable rubber.
Dual-purpose deviation-proof and JIS 5K or 10K piping guide
Using OKM's proprietary "T-bar" in the bolt guide hole makes positioning of the piping easy and reliable. This eliminates the need to worry about misalignment all together.
Download